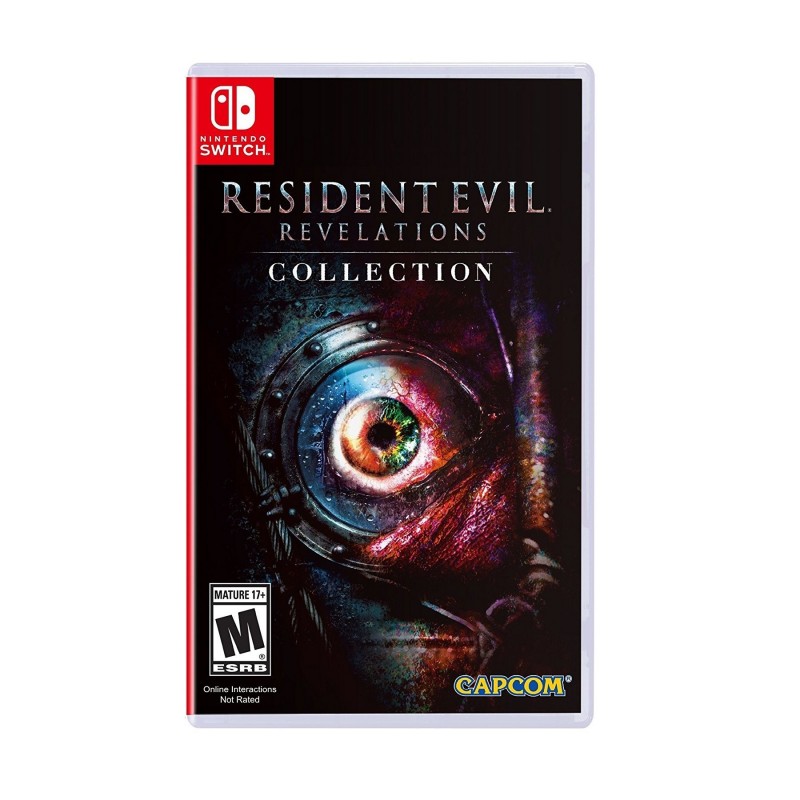  
(Switch) Resident Evil: Revelations Collection (US/ENG)
MicroSD card (sold separately) required to download the game; see Software Details for required free space. Insert MicroSD card before beginning the download.  Minimum 60 MB/sec read speed required.
Includes Download Code for Resident Evil Revelations 2.
Survival horror makes it way to Nintendo Switch with this 2 game collection featuring Resident Evil Revelations and a downloadable voucher for Resident Evil Revelations 2
Release Date: 28 November 2017
Audio: English
Subtitle: English
Genre: Action, Third Person Shooter
Publisher: Capcom
Developer: Capcom
Game Overview
Resident Evil Revelations features Jill Valentine and Claire Redfield as they investigate an abandoned cruise ship where terror lurks around every corner
Resident Evil Revelations 2 features 2 separate, but intertwined storylines featuring Claire Redfield and Barry Burton as they find themselves on an abandoned prison island
The fan favorite Raid Mode is available in both titles and is packed with solo/co-op content to keep players running and gunning for hours on end
Enhance your gameplay experience even further with additional motion controls that let you aim and wield your weapons with greater accuracy on Nintendo Switch.
All previous add-ons and DLC are included for both titles